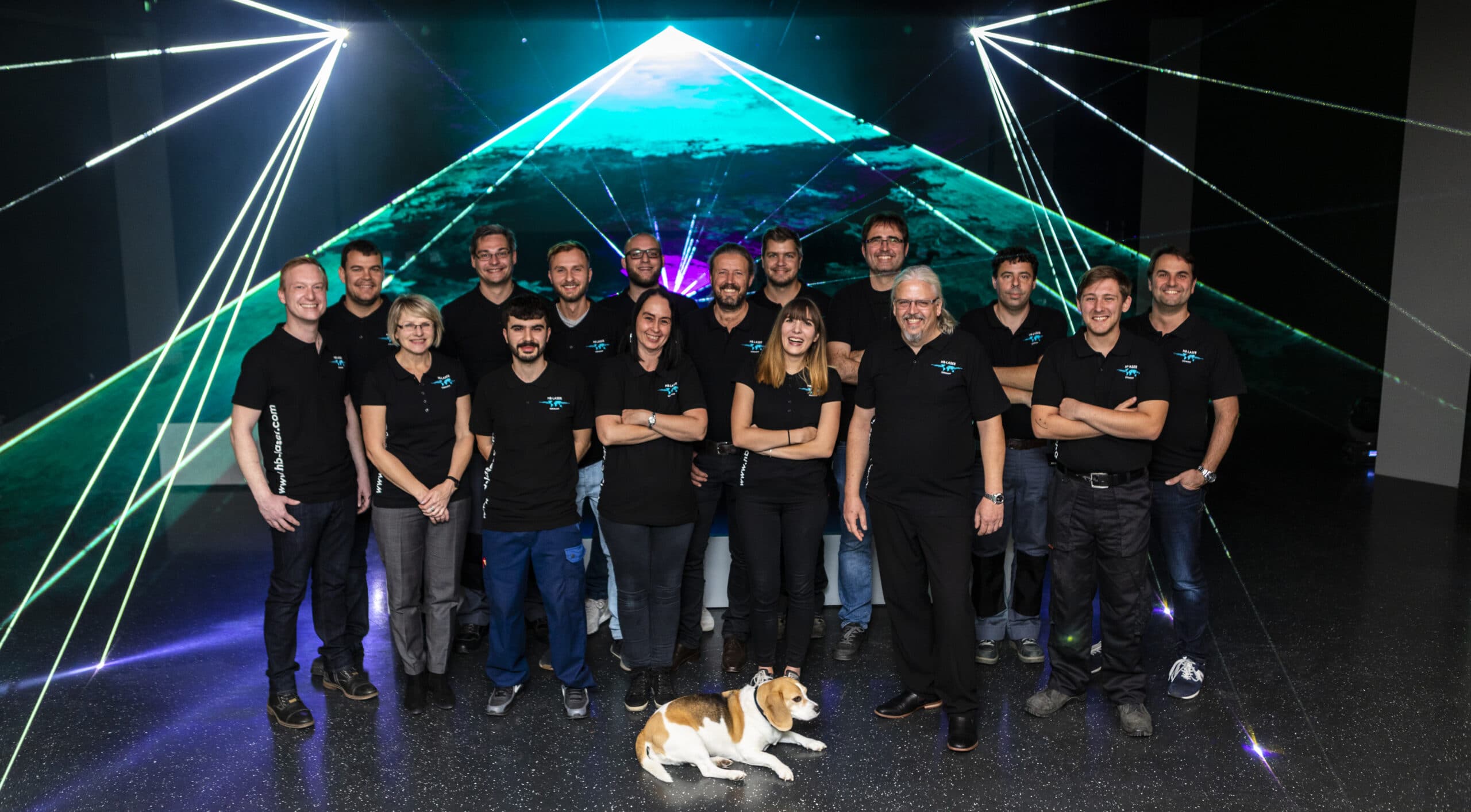 Our company "HB-Laserverbindungen GmbH" has been around for more than 32 years –
32 years in which a lot has happened and in which our experience and knowledge have continued to grow. Our company was founded by our company founder Harald Bohlinger in 1990 as "HB Precision Laser Components". He has realized his dream and turned his hobby into a career.
In 1999, the company became a "GmbH" and Harald Bohlinger and Lutz Bartl became joint managing directors .
In the early years, laser refill and later show service and laser rental were our mainstays.
Our first multimedia installation took place in 2004 in the Teng Long Cave in China.
Since then we have implemented numerous multimedia projects of all types and sizes worldwide and have found a project-specific, tailor-made solution for every problem.
We have been tested and certified as a company according to DIN ISO 2001:2015 since 2007.
In 2012 our first commercially available weatherproof IP68 outdoor laser was launched. One of our biggest milestones for us was the development & completion of our 3D HydroMatrix in 2016.
In 2018 we realized our largest project to date on the largest statue in the world, the "Statue of Unity" in India. We installed a breathtaking 3D video & laser mapping there. In addition, our three HB brands were founded̈ ndt, HB-Laser, HB-Hydro and HB Projects.
The technical know-how of our team enables us to achieve an internal production depth of almost 90% and we are therefore able to offer special solutions quickly and cost-effectively. Our handcrafted laser systems have been designed, developed and built in-house by hand since the beginning and are characterized by the best "Made in Germany" quality.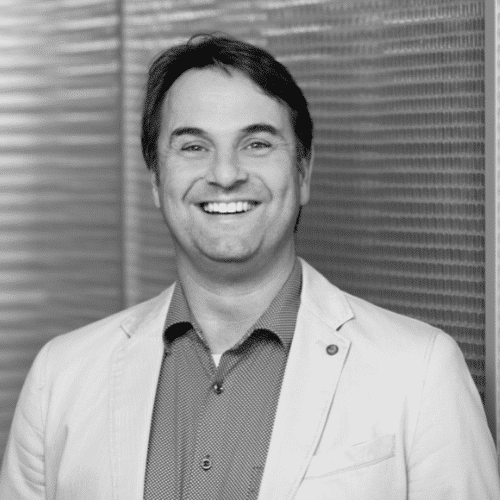 Lutz Bartl
graduate – Ing (FH) | executive Director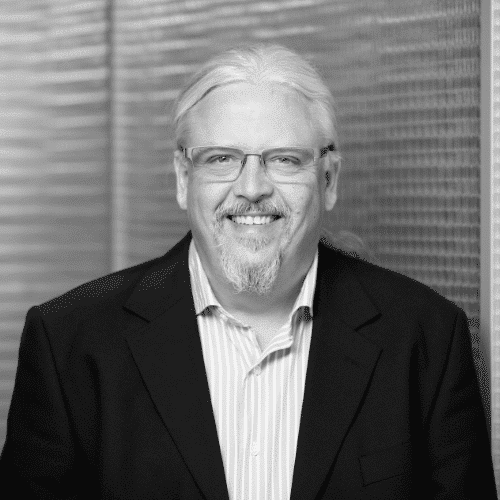 h_bohlinger(at)hb-laser.com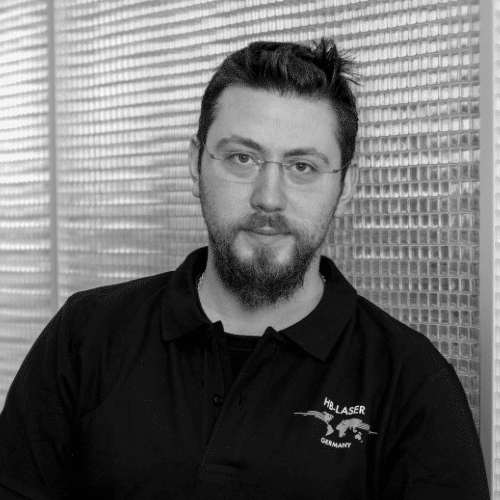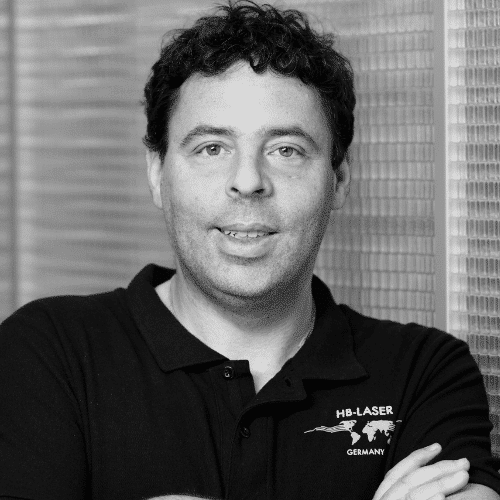 Oliver Kast
electronics technician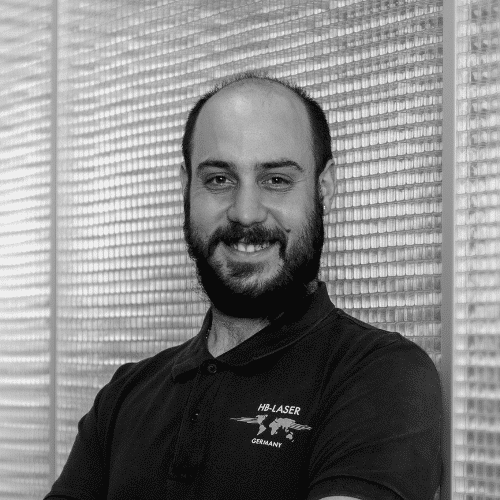 Alessandor Chiffi
production helper

Inga Caliskan
sales assistant

i_caliskan(at)hb-laser.com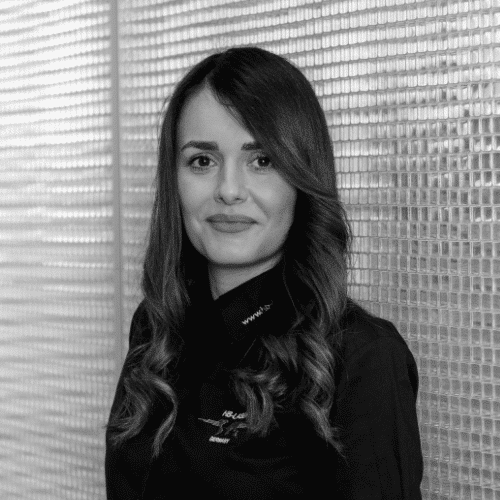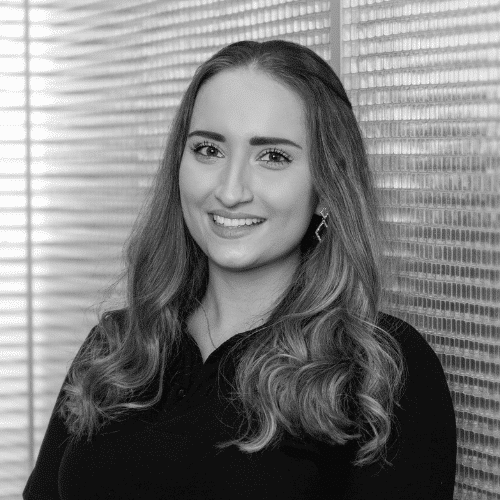 Julia Kinzer
Marketing & Sales Assistant
j_kinzler(at)hb-laser.com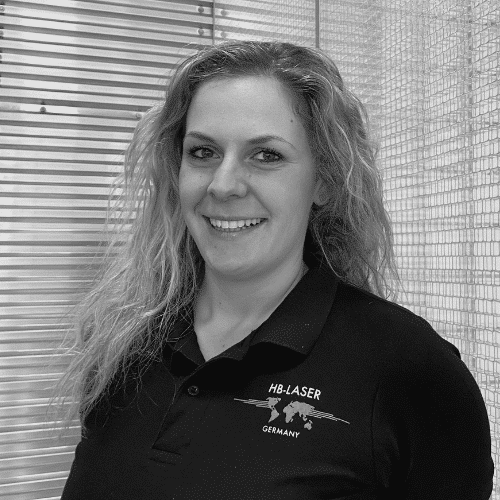 Maria Haderle
controlling
m_haederle(at)hb-laser.com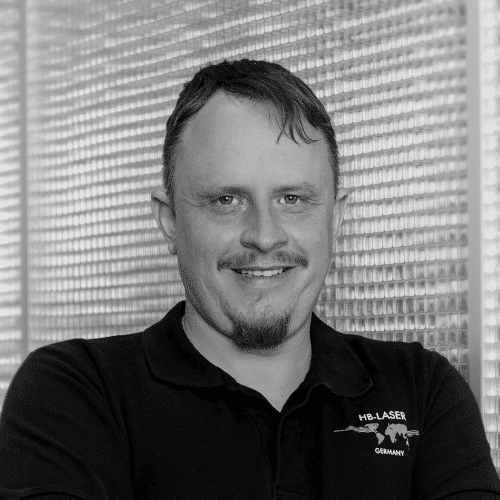 Dominic Brenner
production manager
d_brenner(at)hb-laser.com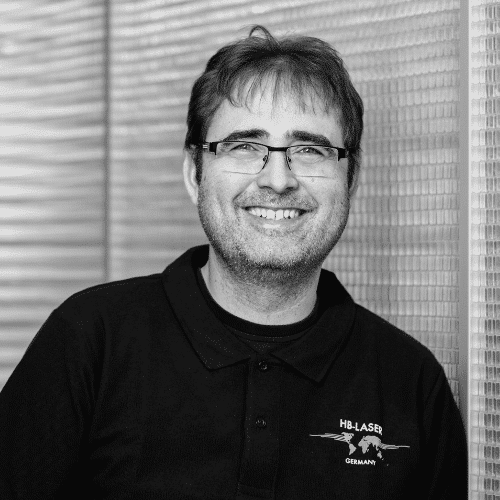 Tobias Raclitz
Purchasing Manager
t_rachlitz(at)hb-laser.com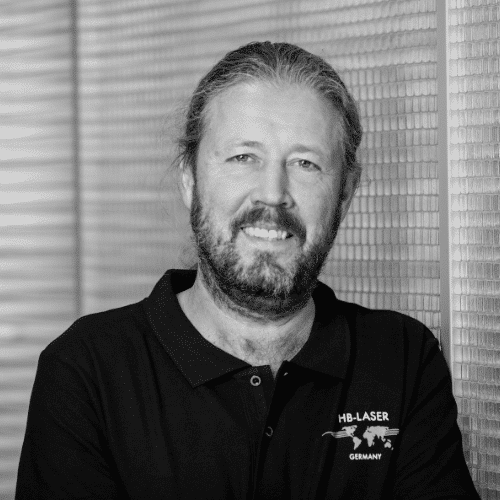 Richard Pollak
project manager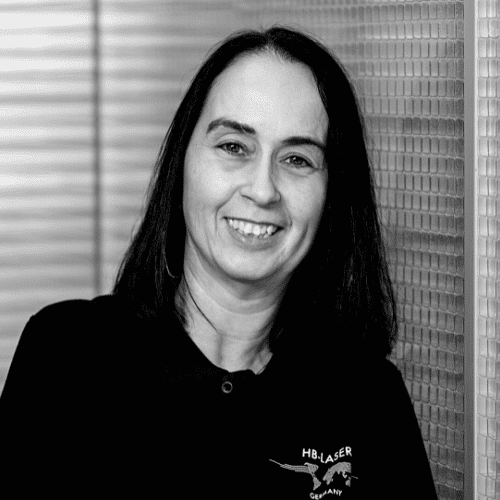 Beatrice Bohlinger
cleaning person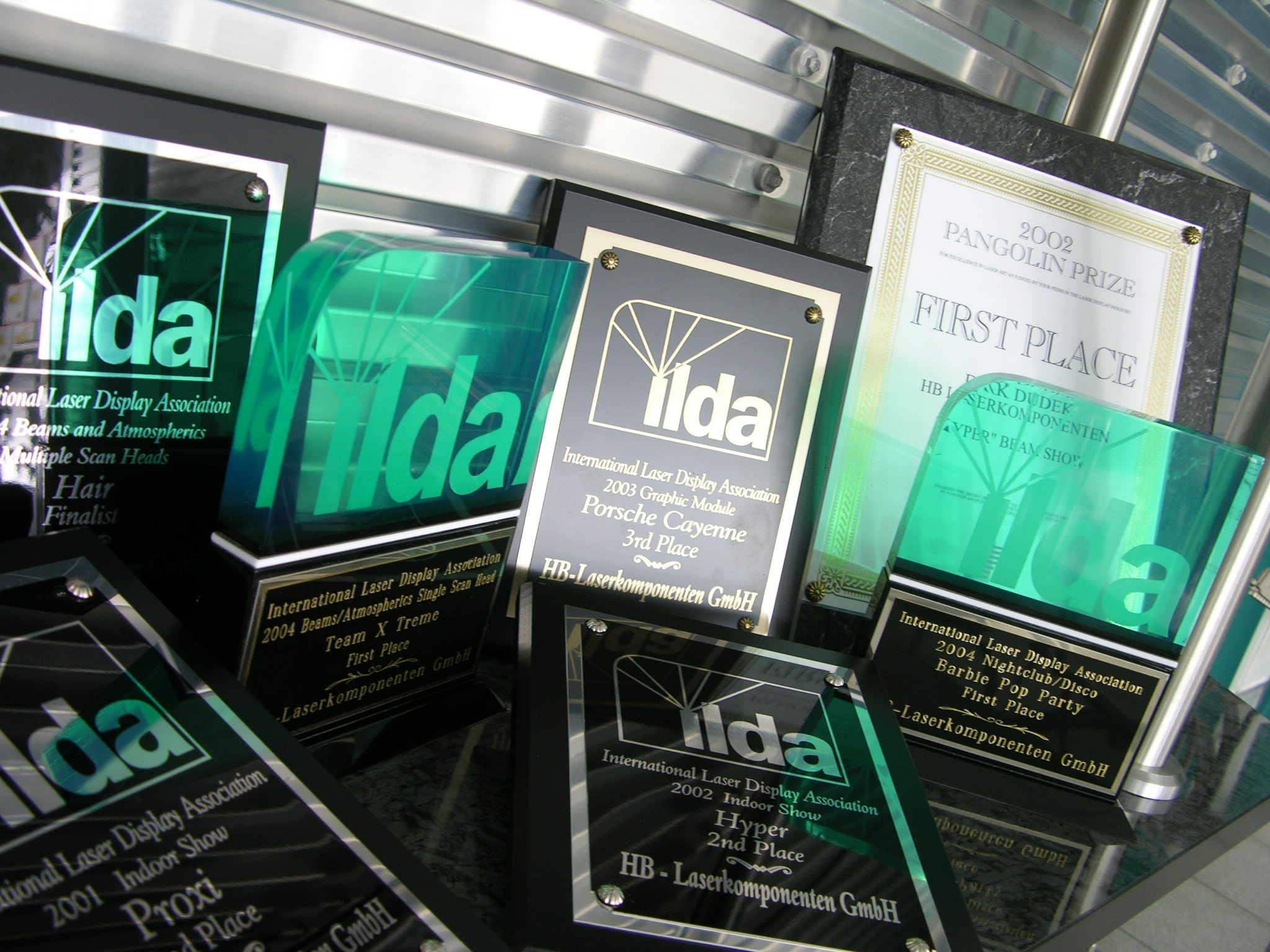 Awarded 35 national and international
Awards for products, installations and shows
Certified quality:
ISO 9001:2015
Coherent, Jenoptik, Pangolin